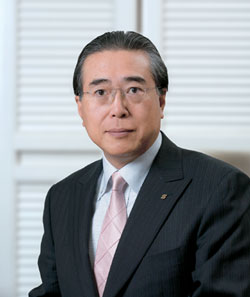 Since the foundation of SEKISEI CO., LTD in 1932, we have been providing a variety of original and innovative products to the market while keeping our spirit of innovation and self-direction as a "Filing Company". Our mind of creation which is always ahead of the multimedia era to create such as KAKERU Album, SYSBOX, Clear File, and DVD File, has been serving as a backbone of our development today. We convince that the marketing innovation associated with information medium for the advent of the ubiquitous enhances new markets in the society of 21st century and makes great contribution to the growth of Sedia(SEKISEI MULTIMEDIA). Setting our company's motto as "Honesty, Effort, and Aspiration", we aim to create products suitable for cozy life spaces in a new age and keep on advancing.
President & CEO Masao Nishikawa
All Rights Reserved. Copyrightc SEKISEI CO.,LTD.